A comprehensive and compelling marketing strategy plays a pivotal role in building a brand's identity. For every brand to stay relevant, it has become indispensable to develop fresh and innovative marketing strategies.
Digital marketing is an effective marketing approach that helps organizations grow by leaps and bounds. It is unlikely that people will buy your products or services unless they are aware of your brand and what it offers. Digital marketing helps your business attract new customers and enables your brand to establish long-term and ongoing relationships with your targeted demographic. 
Here are the seven digital marketing strategies that every business should adopt to boost its sales.
Search Engine Optimization (SEO)
The practice of optimizing your website to top the search engine results is known as SEO. Higher rankings on search engines often lead to more exposure and brand recognition. SEO can also help you increase website traffic, leads, and revenues.
When it comes to digital marketing, SEO becomes a necessity as it reaches out to most of your target customers. This is because practically every customer uses a search engine when looking for a new product or service.
According to a study, 80% of customers conduct their product research online, and more than half of users find a novel brand or product as a result of their search. If you use SEO as one of your digital marketing techniques, that could be your brand. You can also create a productive SEO strategy by working with a competent and professional marketing agency.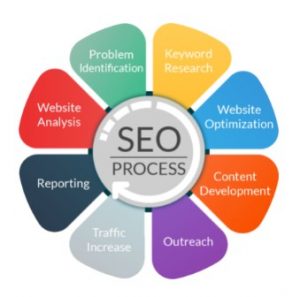 Email marketing is the most practical approach for attracting potential customers to your business. Brands that consistently offer new items, services, or promotions require rapid communication of these developments to their target audience. That is when the email newsletter comes into play. 
Not only does this information expedite the purchasing process, but it also assists you in gathering valuable data. The critical thing to remember is to include non-commercial information in your emails, such as manuals, how-to articles, videos, and infographics. Customers will most likely unsubscribe from your newsletter if you exclusively send advertorial emails.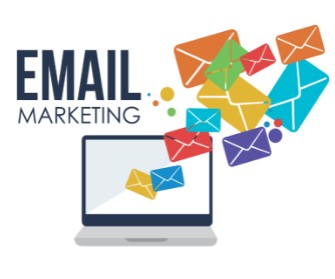 Collaboration with social media influencers is by far the most effective digital marketing strategy. Look for influencers with massive followings and ensure that they can relate to your target demographic. It's also quite elementary to execute this strategy; simply contact the influencers and ask them to spread the word about your product or service. The impact and reach of these influencers will help your brand get more attention and credibility.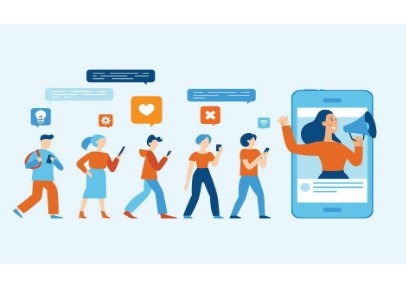 Content is essential in digital marketing since it attracts and engages clients, which leads to more significant sales. Building brand recognition through advertising or public relations can consume a substantial portion of your money. However, content marketing is the most efficient and cost-effective way of increasing brand recognition among targeted customers. Whether an article, blog, or video, your company's content can help you build a compelling narrative and engage new customers. 
A consumer is curious and often visits your website to find answers to the questions wandering in his mind. Therefore, you should tailor your content to educate your visitors. Content marketing allows your business to establish itself as a market leader by presenting visitors with solutions to their queries. With plenty of helpful content on your website, you offer them what they need and create a solid link with them.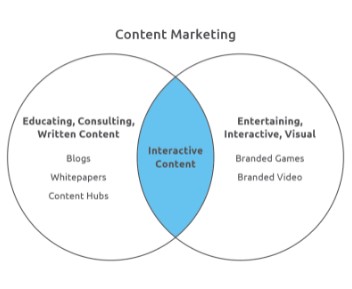 Video content has become the backbone of digital marketing. According to studies, by 2021, videos will account for over 82 percent of all consumer internet traffic. Creating videos with educational material that solve a specific problem of your potential customers can increase search traffic to your website.
Live video features such as those on Facebook and Instagram are trending right now. People are more engaged as they have the option to interact by asking questions. You can demonstrate to your fans that you're more than just a brand by communicating with them during and after your live broadcast. It is estimated that in 2021, live video accounts for 13% of all video traffic, making it an excellent strategy for companies that constantly think outside the box.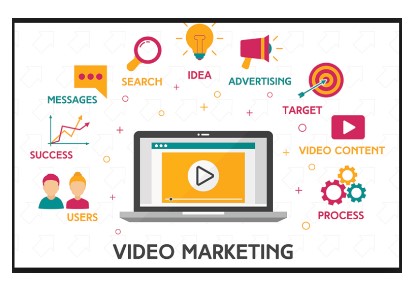 Social media marketing has become a broad term as new platforms and entities are introduced each year. According to statistics, social media has more than 2.4 billion active users, making it one of the essential components of your marketing strategy. As your company's social media presence grows, more people will notice and recognize your brand.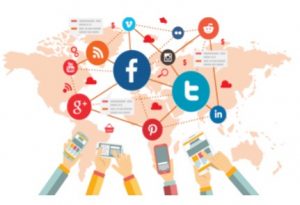 Social media marketing strategies to enhance brand awareness, convert leads, and build customer loyalty have proven effective as social media apps gain global popularity. Each app serves a particular demographic, so it becomes easy for businesses to opt for a specific app and build their marketing campaigns depending on their targeted audience. 
Top social media platforms include:
Pay-Per-Click Advertising
Paid search has become a salient advertising tool for every online business. It gives brands the ability to buy targeted traffic from search engines like Google and Bing. PPC allows your website to reach thousands of curious eyes regardless of your page rank, and the most compelling feature is its pricing method. 
You only get charged when someone clicks on your ad. Given the difficulty of building a solid link base and consistent traffic to top the search engine results, PPC is viable for companies aiming to make an immediate impression.
When it comes to digital marketing, the tried-and-true marketing strategies are still reliable. Keeping your marketing approach uncomplicated and straightforward can work wonders for your business. However, these strategies aren't written in stone, and you have to continuously hone your digital marketing campaigns to obtain the highest return on investment. 
There are plenty of marketing mediums available to all the brands, and instead of putting all their eggs in one basket, they should explore different platforms. That will allow them to meet their targets effectively and gain more popularity amongst all demographics.