Improve Your Local Search Results…Get Your Business Noticed
Eileen Costello
Chief Operating Officer
LET US KNOW MORE ABOUT YOU!
Is your website making you money? If it isn't, it's time it DID.
Your website needs to be an
engine
.  Not a brochure.






Marketing Strategy
At its Finest
Eileen is responsible for the design and implement business strategies, plans and procedures for clients large and small. She helps organizations set comprehensive goals for performance and growth and then outline plans for achieving them.
WEB STRATEGY AND LEAD GENERATION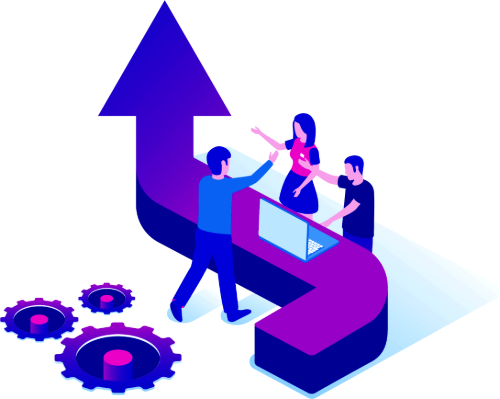 Eileen is responsible for a great deal of the day to day operation of MTB. She coordinate a team of marketers and manage all aspects of the department's work, including strategy, planning, evaluation, and execution.
She also works hand in hand with other areas of the company including sales and support. 
Let us warn you in advance… her attention to detail and persistance is unmatched. If you are not looking to seriously change the entire trajectory of your business with the latest digital marketing strategies, Eileen is not a good fit.
CUTTING EDGE AND EFFECTIVE DIGITAL MARKETING SOLUTIONS
Do You Feel Like You Are Walking a Tightrope with Your Marketing Budget? We specialize in helping businesses dominate their space online by putting their marketing dollars TO WORK. 
You are a business owner who wants, enthusiastically, to grow their business.
You work your butt off, and you are proud of the products you create and the work you do. Your team is at least reasonably solid and you realize that you have more production capacity and that it's time to fill your pipeline. You also realize that the website you have, whether designed by a friend's cousin or a higher priced professional designer, is just sitting there like a glorified brochure and is not helping your business.
We are a complete digital marketing consultant. Sorry, let's restate that: We are a complete "make you money" service.
Sorry, let's restate that: We are a complete "make you money" service. We can take your company to a new level; from nowhere to somewhere, or from somewhere to everywhere using an arsenal of extremely powerful weapons that include web design, cutting edge ranking strategies to get you high on page one, and ranking high on the maps, and pay per click advertising.
Book a 1 on 1 session with us!
725 River Road, Suite 32-150 Edgewater, NJ 07020